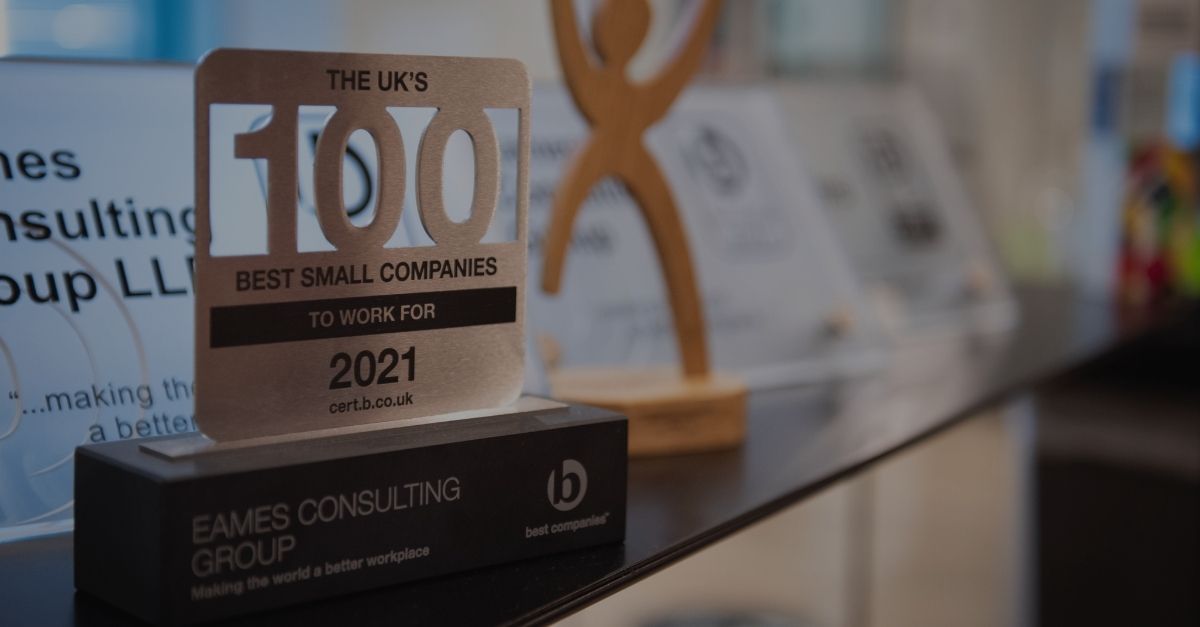 ​Eames Group ranked as a world-class place to work on 2022 Best Companies list
Eames Group has received a three-star accreditation from Best Companies, highlighting us as a world-class place to work. The three-star accreditation is the highest standard of workplace engagement you can receive. We prioritised employee well-being and fostered a culture of inclusion, purpose, expertise and empathy. In return, our employees spoke in volume in our annual employee engagement survey. Over 100 individuals from #TeamEames from across the globe shared their views on life at Eames, and we're thrilled to learn employee engagement is at its highest in our 20-year history. From listening to feedback from our employees, we sought to improve in areas that supported employees' lives at work, and at home and saw a marked 6% improvement in 'workplace wellbeing' and 'giving something back' since we completed the survey in 2021 Our agile working environment enables our team to prioritise what's important to them, regardless of their job style or where they work. Wellness programmes have encouraged employees to seek work-life balance and prioritise their health and wellbeing. We've been able to open up the conversation around mental health and reduce the stigma around asking for help. Best Companies also recognised our ability to connect our values and goals to our team and ensure that our work has meaning and purpose. Opportunity Makers serves to guide every member of #TeamEames to helping one another achieve beyond our expectations, pushing and supporting each other to get the best out of our work and our lives. 100% of our team said their work is an important part of their life. ​Speaking of our ranking as a 'world-class' employer, Chief People Officer Ruth Foster shared: "True employee wellbeing goes beyond surface-level perks. We strive to foster a workplace that celebrates diversity, belonging, trust and purpose. For Opportunity to happen, we must stay true to our values, and keep focused on our people. Feedback from our employees is vital for us to continue to create opportunity as an organisation. The output from this survey will be invaluable for us to understand what we are doing well and where we can improve. I am grateful for our teams who have led our wellbeing, diversity, inclusion and charity initiatives this year. I am incredibly proud of what we have achieved together. A happy and healthy team is a successful team, and I am delighted with our 'world-class' recognition from Best Companies."​Founder & CEO, Matthew Eames shares:"As employers look to the future and strive to put the disruptions of the last two years behind them, successful organisations are benefiting from offering employee experiences stronger than pre-pandemic times. Our 3-star ranking is an endorsement of the people-first culture we've fostered. We know that employees who feel their work has meaning are more invested in our purpose and collective success. Being an Opportunity Maker is about helping one another achieve beyond our expectations, pushing and supporting each other to get the best out of our work and our lives. I love coming to work every day knowing we're all in this together. Congratulations on this recognition, #TeamEames. I am incredibly proud."
Read article
We've opened an office in New York
​The launch in New York sees Eames Consulting open our first North American office, bringing the Group's global footprint to five locations, complementing our existing presence in London, Zurich, Singapore and Hong Kong. David Miles has been appointed as Director to lead our offering in New York, joining Eames Consulting with 10+ years in recruitment, an international background and expertise within the financial services sector. A strategic milestone in our 'Future at Eames' plan, through our new office we're able to respond to the increasing demand for specialist talent and strengthen our relationships with international insurance, financial services and technology companies who are seeking effective and efficient recruitment partners in the US. The new office location creates opportunities for employees within the Group seeking international experience in their careers and offers US recruitment talent an opportunity to join a fast-growing, "world-class" business committed to developing their people. ​Matthew Eames, founder and CEO of Eames Group shares: "Opening an office in the US is a natural step for Eames Consulting and a significant milestone in our 'Future at Eames' plan. For the past 20 years, we've partnered with insurance, banking and technology clients across the globe to help them develop long term plans for success. The New York financial services market is facing a pivotal moment in its future as organisations begin to reimagine the workplace, prioritise digital transformation, focus on sustainable long-term strategies and most importantly, invest in people. As the market faces the next phases of recovery, we are more determined than ever to help our clients find the talent needed to shape their future." ​Ruth Foster, Chief People Officer of Eames Group shares: "David is an exceptional recruitment leader with a strong technical background in the financial services sector. With a career history in London, Singapore and New York, David brings a wealth of expertise and market insight to Eames Consulting as well as international experience that will enable us to drive our Future at Eames plan forward. A passionate champion of diversity and inclusion, David is a value-led, purpose-driven leader, who is committed to quality, delivery and consultancy with his clients. I am looking forward to working with him as we grow the team in New York." ​Of his appointment, David Miles, Director, shares: "I'm delighted to join Eames Consulting - a business very closely aligned to my consultancy-led, quality-first approach to both recruitment and leadership. Eames are a globally recognized recruitment partner who specialize in a market I am extremely passionate about and have built years of market insight expertise in. I am looking forward to supporting Eames' continued global expansion, heading up the first US office here in New York. Our first few months will be focused on building out a strong, driven and diverse team in New York. We'll be primarily focused on developing our established global relationships across the insurance, financial services and technology sectors and partnering with new businesses to help them seize the opportunities the market presents." ​We're hiring in New York! If you're an experienced recruiter and are keen to explore new opportunities, get in touch: careers@eames-group.com.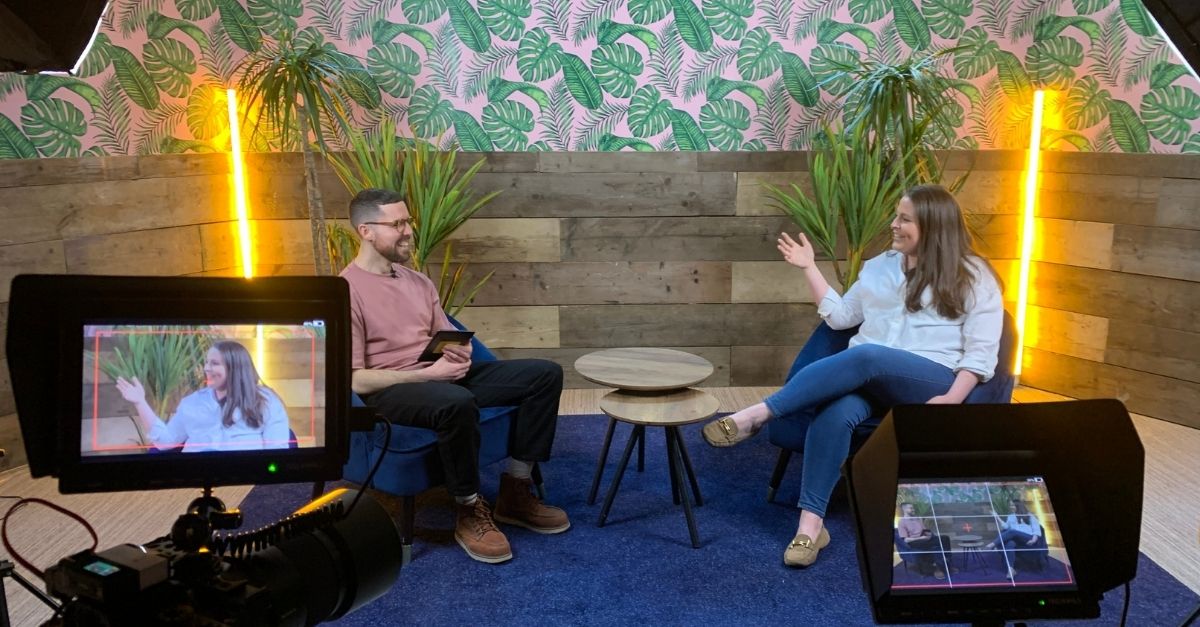 Danielle Rainert on the Recruitment Mentors Podcast
Danielle Rainert, our head of People & Performance joins Hishem Azzouz on the Recruitment Mentors Podcast to share her insight on why onboarding & training is so crucial to retaining talent in a competitive market. In the current recruitment market, there hasn't been more entry-level talent coming into the industry than there is now. Understanding how you can best support your new hires to be successful and get them up and running as quickly as possible will be paramount.In this episode of the podcast Danni and Hishem talk about everything from how to successfully onboard new hires, the ideal time to get people on the phones to speak to their new markets and so much more!Listen to the episode on Apple and Spotify.​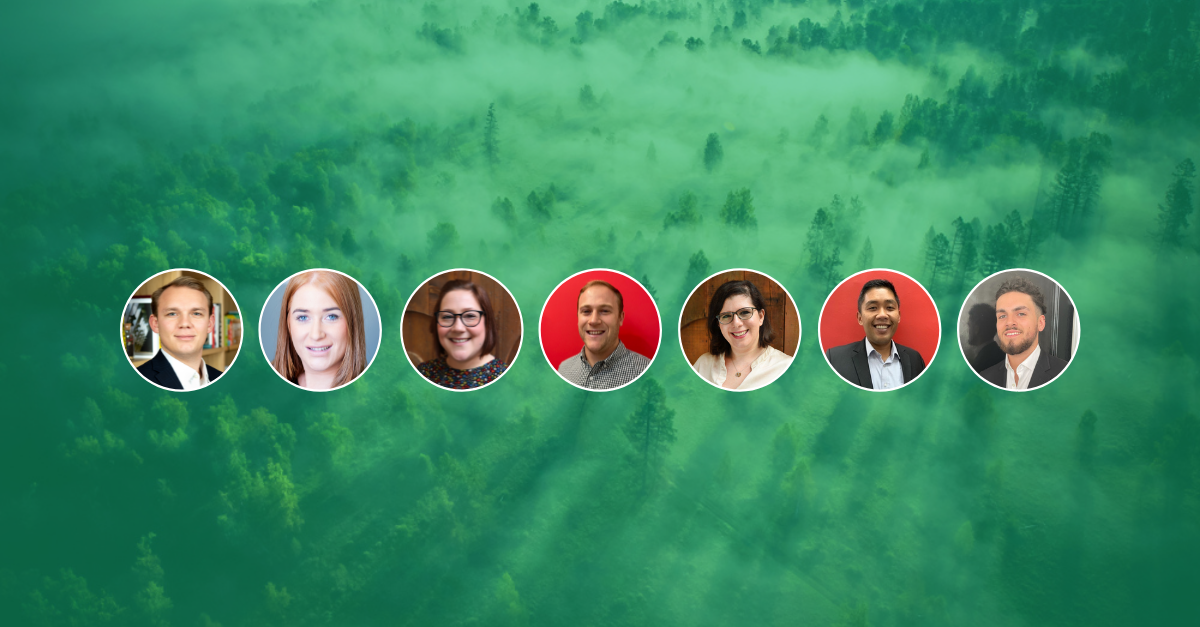 We Asked #TeamEames: What are some ways you can make a small impact on the environment?
Today offers people around the world a chance to focus on the planet and the challenges facing it. And from plastic pollution to biodiversity collapse to the climate crisis, there's no shortage of issues to tackle. This global environmental holiday is celebrated by an estimated 1 billion people. The day is meant to serve both as a reminder of the threats to our planet and a chance to appreciate everything the Earth offers. This Earth Day, we asked #TeamEames: What are some ways you can make a small impact on the environment? Replacing a drive with a walk or cycle is a great way to reduce your impact on the environment and also allow you to appreciate what is around you and how that can lift your mood and improve your general health. Secondly is to utilise second hand or charity shops where you can. I have two small children, and the majority of their toys come from charity shops which helps reduce single-use plastic, packaging and distribution footprint. - Andrew Mackay, UKI would say be mindful when you shop. Opt for reusable products and sustainable packaging. I'm mindful of this, particularly with things like toiletries and buying take-out drinks. - Amelia Mercer, UKI try to do little things, like going a week without eating any meat every once in a while and walking part of my commute to reduce my carbon footprint. - Viveca Riley, UKWalking or using public transport instead of driving if you can! - Sophie Daniel, UKI reuse the same plastic bag every day when in the office. I also try to walk everywhere when possible. - Ben Meoded, UKGo paperless, recycle and walk or cycle instead of taking the car, although we've just bought an electric car to help on rainy days. - Richard Williams, UKI stick by reduce, reuse, recycle! - Kun Liang, Singapore I choose solar energy for my home! - Fairuz Abu, Singapore I try to cycle everywhere and get fewer Grabs or Ubers.- Harry Buttery, SingaporeThere are many ways we can do our part in saving the earth. For me, it is to digitalise all documents to use less paper and use fewer disposables such as eliminating the usage of plastic straws. - Jasper Ang, Singapore 'Think global and act local.' It sounds cliché, but it is something I think about when incorporating small actions into my day. Recycling is a big one in my house, and more recently, I have been more conscious with my online shopping after realising how much-unneeded packaging gets wasted in the process! - Rafaela Fakhre, UKIt's awareness about the small things all adding up – and that if we all do those things, the future will be much brighter for the future generations. Single-use plastics are such an easy and obvious one. I always use reusable water bottles and shop locally where I can because they use far less packaging, products are organic, and it's supporting local, smaller businesses to boot. - Ruth Foster, UKLooking at the ecological footprint of your food, if it has to take a number of air miles to get you your plate, it will have an increasingly negative impact on the environment. Try and have one vegan day a week to reduce your animal-based protein. Plant proteins have a much lower ecological impact, and it's healthy too. - Abigail Moss, UKUnplug devices and appliances and turn off the lights! Recycle when you can and reuse items as much as possible. Try not to buy any single-use plastic and cycle more rather than drive. - Jessica Evans, UKWe can all do our bit for the environment, whether walking, recycling, choosing environmentally friendly packaging etc. Whilst these may seem like small things, if everyone did this, it would make a much more significant impact. - Lauren Seal, UKI walk and ride home from work, use public transport less, and be more energy efficient at home, especially as more of us are working from home. Little things like making sure the plugs are turned off and no food wastage always help. - Hazel Rowe, SingaporeI avoid printing documents and will try to use recycled paper if possible. I always try to re-use old items and see if I can do some DIY on them. I used an old dress to make a table mat on my study table and a little curtain for my book corner! - Jojo Yeung, Hong KongI try to remind myself only to use what I really need. There's still so much wastage going on in this part of the world – plastic bags, utensils, etc. I try to put my purchases in my bags as often as possible. - Abigail Lee, SingaporeOne of the ways I try and make a small impact on the environment is by eating less meat. My partner and I once a week, try to cut out meat during our meals. - Nigel Ma, Singapore
Check out #TeamEames in the hot seat in some of our favourite industry podcasts.